Safety Padding 安全防護墊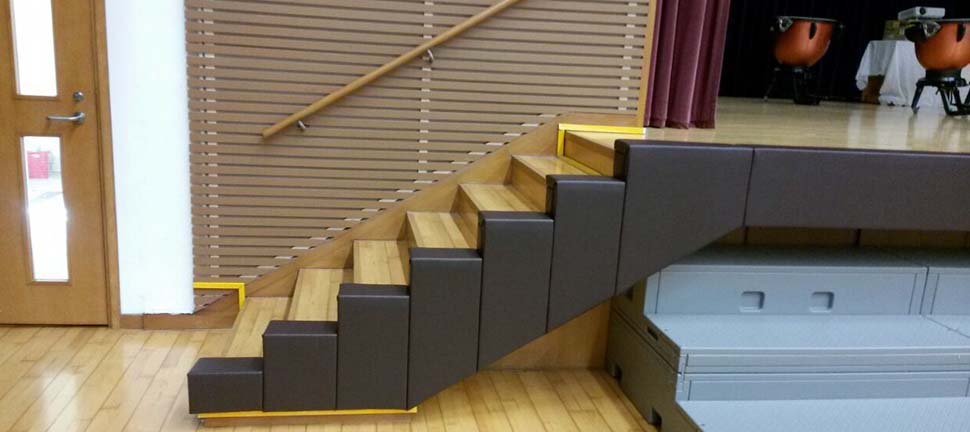 Winco Global - Safety Padding 保護您的空間!我們的專業防護墊設計為各種場所提供全面保障,抵禦意外傷害、暴力行為或破壞。一站式服務,從設計到安裝,我們的專業團隊為您提供無縫體驗。
室內外安全防護墊多樣選擇,滿足您運動、犯人和患者保護需求。應用範圍涵蓋地板、牆壁、門窗、燈柱、電線桿、體育場館及活動室等,適用於學校、禮堂、醫院、法庭、娛樂設施等場所。所有物料皆通過政府部門要求的相關測試標準,如阻燃、耐化學性、防撞力等。
我們的客戶群包括香港政府ASD和LCSD項目、學校、酒店、會所及娛樂運動場所等,憑藉我們團隊的專業設計和安裝,多個項目已獲客戶殊榮。如您有任何需求,歡迎聯繫我們,讓我們為您提供更多資訊與專業建議。讓Safety Padding為您的空間帶來安全與信心!
In door Padding
Comprising of : Vinyl - Matt Finish PVC coated fabric cover which meets Flame retardant to Din4102
60mm thick foam (Density over 58kg/m3)
- Wall and column with 12mm thick plywood
Outdoor Padding
30mm thick Foam
- Wall and Column with 12mm thick plywood
Winco Global - Safety Padding protecting your spaces! Our professional safety padding is designed to provide comprehensive protection for various settings, safeguarding against accidental injuries, violent behavior, or damage. Enjoy our one-stop service from design to installation, with our expert team offering a seamless experience.

Choose from a wide variety of indoor and outdoor safety padding to meet your needs for sports, inmate, and patient protection. Applicable to floors, walls, doors, windows, lamp posts, utility poles, sports venues, and activity rooms, our products are suitable for schools, auditoriums, hospitals, courts, and entertainment facilities. All materials meet the relevant testing standards required by government departments, such as flame resistance, chemical resistance, and impact resistance.

Our clientele includes Hong Kong government ASD and LCSD projects, schools, hotels, clubs, and sports and entertainment venues. With our team's professional design and installation, multiple projects have won awards for our clients. If you have any requirements, please contact us for more information and expert advice. Let Safety Padding bring safety and confidence to your space !
Winco Global Safety Padding is seclusion room safety padding, specifically designed for hospitals, psychiatric facilities, prisons, school , clubhouse & playground where violent behavior may result in serious injury to the patient, staff or damage to the room. For the protection of sports accidental injuries, and self harming prisoners and patients, our types of protective padding (indoor or outdoor) available includes:
• Wall Paddings
• Flooring Paddings
• Post Paddings
• Column Paddings
• Irregular Shaped Paddings
Apart from seamless protective padding, we also provide custom supply and installation service for Hong Kong ASD and LCSD projects. We can be made according to the requirements in ASD schedule and LCSD requirements. If you have any requires please contact us for more information.
Safety Padding是一種安全防護墊,特別為醫院、精神病診所、監獄、學校、會所和遊樂場等可能出現暴力行為導致患者、工作人員受傷或房間需保護的場所而設計。我們提供各種室內或室外安全防護墊選擇,以防止運動意外傷害、犯人和患者自殘。這些防護墊種類包括:
• 牆墊
• 地板墊
• 柱墊
• 柱形墊
• 不規則形狀的墊子
還除了為香港政府

ASD

和

LCSD

項目提供定制供應和安裝服務外,我們的客戶還包括學校、酒店、會所及娛樂運動場所。我們團隊所設計及安裝的防護墊,曾有幾個項目為客戶獲得獎項,如果您有任何項目需求,請聯繫我們以獲取更多信息。